Local NYC Domain Name Development
Months fly by! In between developing and leasing domain names to local businesses we have been hard at work on a local NYC domain name development project. Leasing domain names in 2018 have been a big book of business for us, however developing authority sites like this local NYC site create the long term 'hook' that feed us virtually unlimited inbound business potential, and allow us to cherry pick the 'best' clients we want to partner with.
Built on WordPress, extensive custom programming and theme customization, and developed on a premium .NYC domain name this yet to be launched site has created tremendous buzz throughout the 5 boroughs.
I have alluded to this premium domain a few times here, and on other sites we own, but being a week away it's finally time to share the site with everyone here on eProperty Lease BEFORE I announce it anywhere else!
The premium NYC domain name is…
Local.nyc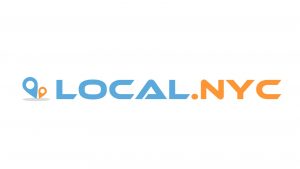 This local NYC Domain Name Development Project has been in the works for 10 months. It was acquired in 2017 for 4 figures, and the prelaunch ROI is already 5 times the purchase price from local business sponsorship!
If you have been following along here over the years on eProperty Lease, or on 10Tier.com (especially as a free registered member) you will have watched us develop & lease dozens of domains that have generated 6 figures+ of income. ANYONE can follow along and do this!
And best of all you can literally start your own domain name development, leasing, and marketing agency for about $100 dollars or so! If you're broke these days shame on you!!!
Back to this project.
The site will include features to claim your business, create your local NYC business citation, post blogs, stream videos, post reviews, obtain coupons & discounts, and have the ability to win merchant sponsored prizes.
NYC Domain Developers & Domainers
There is also a revenue sharing program to reward those who participate and contribute on the site, so if you're in the local NYC area and want to learn more about the site, or if you want to contribute to the site or collaborate with us contact us asap.
Developing premium domain names is an amazing way to generate tremendous revenue streams while developing and leasing domains to local businesses.
Want to learn more about how we do it? Send me an email now and lets connect!