.NYC Domain Extension
.NYC Domain Names and .NYC Websites – Who's Using It?
Well just to get right to it, this has been the longest period of time away from sharing information here on this site. About 4 months flew by, and a lot of that time has been developing .NYC domain names, ranking .NYC websites, and make .NYC premium domain name acquisitions.
.NYC domains have proven to be powerhouses for developing websites for local NYC businesses. I have also found them to be easier to rank to the first page of Google then the equivalent .Com's, and especially the other top level domain extensions.
These domains, once developed have become a big part of my domain leasing service here in NYC.
Call it a domain name addiction, but I've scooped up about 200 or so .NYC domains, and recently paid $3000 dollars for a premium .nyc domain (more info on this domain in the near future). More info here about NYC premium domains.
But why would I drop 3k on one of these domains? Simple answer, local New York City businesses are getting very savvy to the power, and credibility of developing their site (or secondary site) on these domains, which means they are more then willing to pay $250, $500, and $1000 for these domains bundled with other SEO / local marketing services.
NYC Domain TLD Extension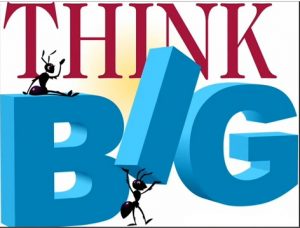 But forget about what I've been doing with these domains, the big question you probably are wondering is what does the NYC Domain TLD Extension mean to you? Good question.
If you are looking to make a solid investment, and quickly turn a $25 dollar a year domain registration into $3000 – $12,000 residual income PER YEAR, PER DOMAIN, then keep reading.
What I suggest you do is look right in your own neighborhood for opportunities to help local businesses dominate the local search market. Focus on competitive service niches, as they have money to spend, and will remain paying clients to any one that can provide them value and results.
If you're new to developing and leasing domain names then I would focus on one or two niches max, but scoop up a few great domains in each niche. From there you can start developing and ranking the domains, and during the ranking process you can begin identifying the best potential clients to reach out.
Side note – I heavily cover researching and contacting the best possible clients to lease your developed domain names to in my (hopefully very soon) to be released ebook. (get on the waiting list now to be the first to get it!)
The goal is to invest $100 – $200 a year in these domains (don't need to get silly like I do, remeber I have a domain name addiction), and then the other associated costs will run you about $250 or so for a good developers hosting account, and maybe another one time fee of $100 or so for a WordPress theme or two.
Total amount invested in starting your own domain name development and leasing company will be around $600 dollars (you can limp in with about $35 dollars if you buy one domain, get a basic hosting account, etc).
This cost can easily be covered, and you can generate a profit from just one client!
Of course this post assumes that you know the basics when it comes to setting up a WordPress website, having an understanding of the basics of SEO and content creation, and having a tad bit of motivation to want to make some serious income developing and leasing domains. (another side note – Having the genuine desire of helping others will also get you really far in this industry as well)
So this post is coming to an end, but the journey of developing and leasing .NYC domains has barely begun!
Looking forward to hearing from other local developers and entrepreneurs!
More resources:
In case you're new to the NYC domain extension, .nyc is a top level domain (TLD) for New York City. Here you can also find more information on other domain name extensions.
If you want to learn more about developing domain names, leasing domain names, or working with me to develop .NYC domains to help you dominate the local NYC search market then please send me an email. My team and I are also open to JV'ing and working with other NYC based developers and entrepreneurs…so let's connect!