Domain Name Leasing Company
Are you looking for a domain name leasing company to help find the best client to lease your domain name to?
ePropertyLease.com can help owners of premium domains and great service related domain names with development, domain name monetization, and leasing services.
Our domain name leasing company has been developing and leasing domain names for over 15 years. Each domain name is unique and should be developed to maximize it's potential, understanding the development process is critical to building domain value.
Leasing Domain Names
Our domain name leasing company is looking to form long term, mutually beneficial partnerships.
We are looking for domainers and domain name portfolio owners that want a dedicated team to work with.
We are very selective in the domain names we contract with to lease as we get hundreds of domain names submitted to us a month; sometimes a day.
Our Domain Name Leasing Company is looking for:
Domain name portfolios based on a service industry, GEO domain names, medical domain names, legal domain names, and one word domain names.
Also great descriptive domain names; up to 3 words in length, are domain names we have also had great success with.
The domain names we are not looking for are:
Domain names based on slang, mispelled words, brandables, domains that grammatically don't make sense are domains we cannot work with.
We are also not looking for those domainers that just bought some domains and don't want to put some 'skin in the game'. We own over 1000 domains, so we don't 'need' your domain.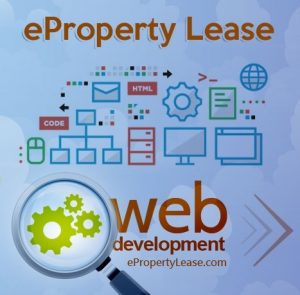 What we want is to further expand our domain name leasing company by partnership's with other great domain name developers, SEOs, internet marketers, and other local domainers.
We have the system, team, and experience to add tremendous value to anyone we serve, or partner with.
Leasing Your Domain Names
Do you have domains that others may want to lease?
There has to be a market need for the domain names you own, and we can review your domains and quickly understand if there is an opportunity for us to partner with you.
Do you have great domain names? We want to develop and lease them!
If you feel you have domain names that would be a good fit based on the criteria listed above we invite you to submit them for review.
If selected our domain name leasing company will deliver you amazing results. Please use our contact page and include what you feel is your top 10 domain names.
We will review your domains and let you know if we feel there is an opportunity for us to work together. We reply to every email sent to us!
When you want to work with the best domain name leasing company you want to work with eProperty Lease!
Do to high volume of domains being submitted for our review, and to dozens of domain name development, and app development projects we are working on it will be important to submit your BEST domains for our review. There is currently a 3 month wait list on all new domain development projects being considered that are submitted from our readers…so connect with us now!